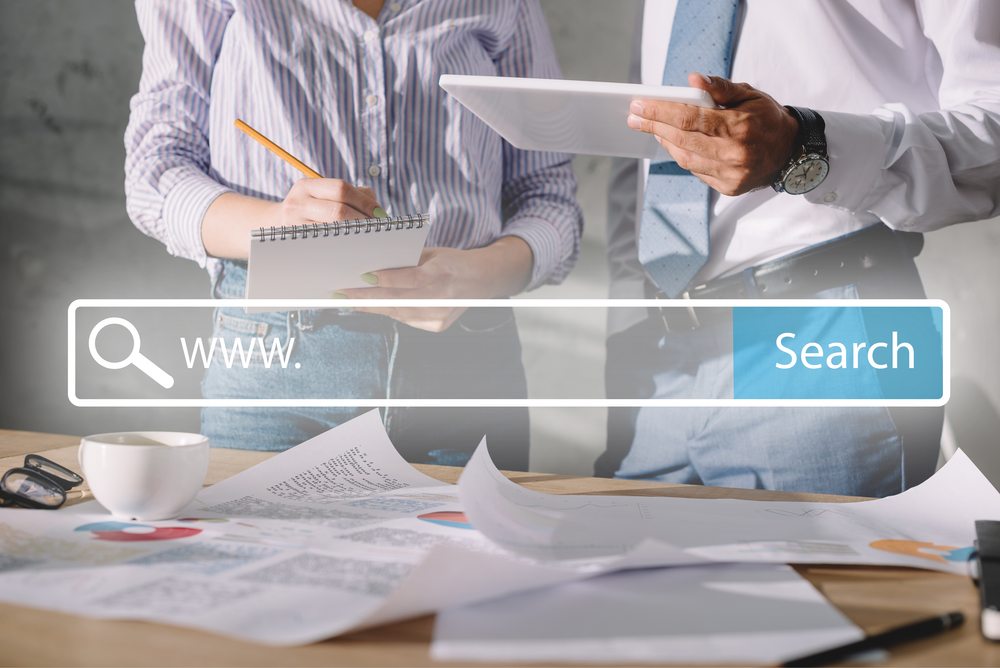 Interested in how to make SEO marketing more intentional in your blog posts? If so, you're probably already sold on the fact that words by themselves aren't enough (although they're certainly important).
You have a valuable service or product that'll help oodles of people. Now, what you need to make sure of is that they'll actually find you. One of the best ways to get noticed is through organic search results. It's not salesy yet screams credibility to potential clients and customers.
If you want your website to show up better in the search results, here are some key ways to do that by tweaking your blog posts.
Focus on Great Writing for Search Engine Marketing
SEO marketing has to start with high-quality writing. The "wild west" days of the internet are long gone—the days you could simply slap some primitive keywords into a semi-legible article and rise to the top.
Google continues to grow more sophisticated and has gotten way better at telling great content from junk. Grammar, semantics and articles without excessive use of keywords all matter.
What this means is that, like all good things, you'll need to invest consistent time and resources into your strategy to see results. Shoddy sentences and poor grammar just won't cut it anymore.
Use Ingoing and Outgoing Links
An often-overlooked way to boost your credibility in the eyes of Google is to provide hyperlinks in your articles. There are two hyperlink types: internal and external ones.
Internal links connect to valuable resources on your website such as your "contact" or "about" pages. They also link to relevant blog posts or other content.
When it comes to outgoing links, some business owners worry that adding them will make people go elsewhere and not come back. In reality, it's riskier not to have them.
Google wants to see that you're directing visitors to both useful content on your website and the internet at large. This provides credibility and higher rankings.
Consider Going Long Form in Your Posts
What's long-form content? Posts that typically run in the range of 1,000 to 3,000 words. To give you an idea of the word volume, that comes out to between four and 12 pages in a print book.
Why is long-form content such a powerful SEO tool? Because most articles aren't that length for starters. Provided these articles are well written, they look more authoritative to Google which means they tend to rank higher.
Primary keyword density should generally run one to three percent of the entire article text. Much more than that and Google could penalize you for being too spammy with your keyword usage.
The beauty of long-form articles is they allow your keywords to appear more frequently, since there's more text, without them looking questionable to Google. The added keywords long form provides can give you a "bump up". People tend to prefer longform content these days as well.
Use Longtail Keywords to Improve SEO Marketing
Longtail keywords are keyword phrases as opposed to single-word keywords. For instance, if you want to market sandals to your customers, using the word "sandals" as a keyword won't help you much since it's too broad of a topic.
You'll need something more specific that's being searched for but that your analytics tell you isn't too difficult to rank for. That may mean something like "springtime sandals for teens" or any number of other possibilities.
You'll also want to pay special attention to question longtail keywords phrases. In other words, these are the exact questions people have been searching for online and can be a useful aspect of ranking well.
Like any good thing in life, achieving organic search results that bring in clients and customers takes a lot of time and effort. Thankfully, the end results are well worth it—plenty of credibility and business.
More than ever, web content that works needs to be of high quality with attention to SEO details mentioned here and many more.
Are you sold on the fact that you need consistent quality blog posts for your business? Good!
What is a Virtual Assistant and Can They Help with My Blog Posts?
In short, a virtual assistant can help you with a variety of office tasks regardless of where your business is located. And, yes, we can help with content writing services such as blog posts!
At Smart to Finish, we understand just how busy businesses can be. The tasks that need done can be dizzying and, if not completed, crippling. We specialize in taking that heavy weight off of you and your staff so you can focus on the big picture with minimal stress.
If you'd like help, you can find out more about our blog writing services, marketing management and other virtual assistance options by scheduling a free consultation.