Meet The Delegation Divas.
About our CEO and Founder, Amber Miller, Chief Delegation Diva

I can remember being in the 3rd grade and playing "secretary" in the empty conference room at my mom's office. I instantly fell in love with the concept of running the office and LOVED the office supplies. Who doesn't love office supplies!
Between playing office or teaching a pretend class, my love for helping others continued to grow. After graduation, I took a position at a local CPA firm and after only a few months, stepped into their Marketing and Network Administrator role. Marketing AND technology – wow, now that was FUN!
I started Smart To Finish in 2004 after taking a "leap of Faith" and leaving my cushy corporate job. I knew I was being called to a higher purpose – to run my own business and provide top-notch online support to busy Coaches and Internet Entrepreneurs. I haven't looked back since! My experience includes over 20 years of office management, executive assistance, network administration and marketing.
I have been a featured guest speaker on the Power of Delegating, the National Training Coordinator for Direct Pay (1ShoppingCart) and a Faculty Instructor for teaching Infusionsoft with Tina Forsyth and the OBM Training Academy.
I also have been a featured guest on AZ News Channel 7 and AZ News Channel 3 on the topic of Delegation. I have fallen in love with TV appearances! Could there be a Delegation Station coming soon???
Many ask, what sets Amber and her team apart from the rest? We can honestly say our honesty, loyalty and genuine interest in the success of your business! Just ask our clients!
You will find me soaking up the sun in Arizona with my Husband and 3 Kids. My weakness is any type of apple dessert and Starbucks Coffee. When not busy managing the delegation divas at Smart to Finish, I spend time hanging out with the family. You could say that I collect animals… which includes a Mini Horse (Shooter), a Mini Donkey (Rocky), a Great Dane (Zora), a Doberman/Pitbull mix  (Daisy), 2 German Shepherd Mixes (Spice and Cinnamon), a mini Chihuahua (Roxy) and the Cat (Dorothy). Oh – and not to mention 30 Chickens who give plenty of fresh yummy eggs! You can learn 10 more things about Amber here!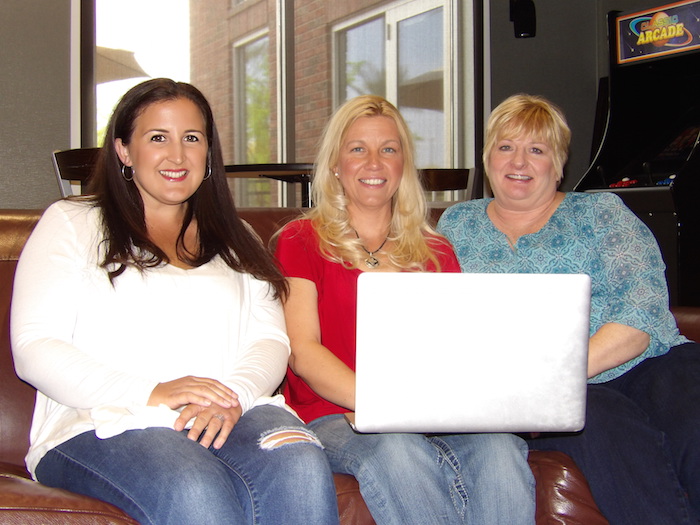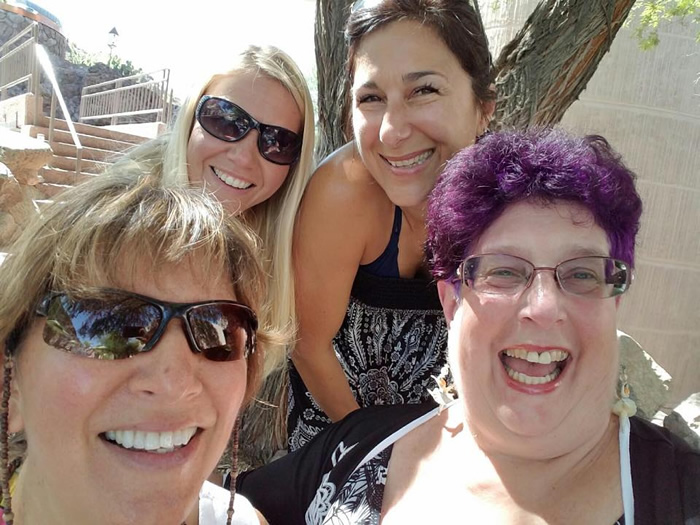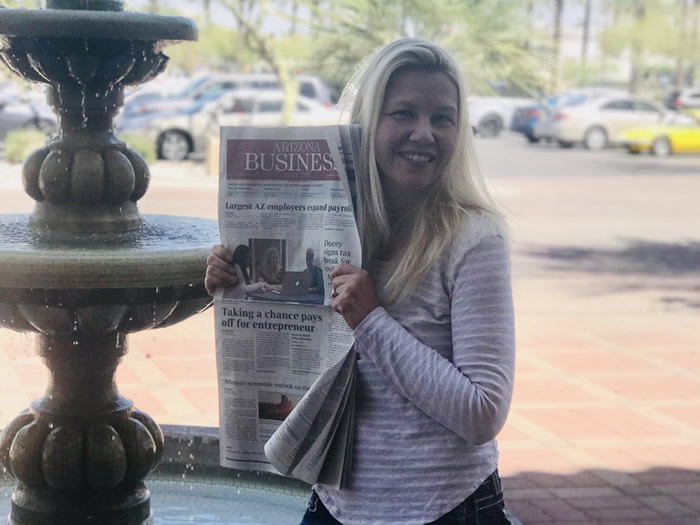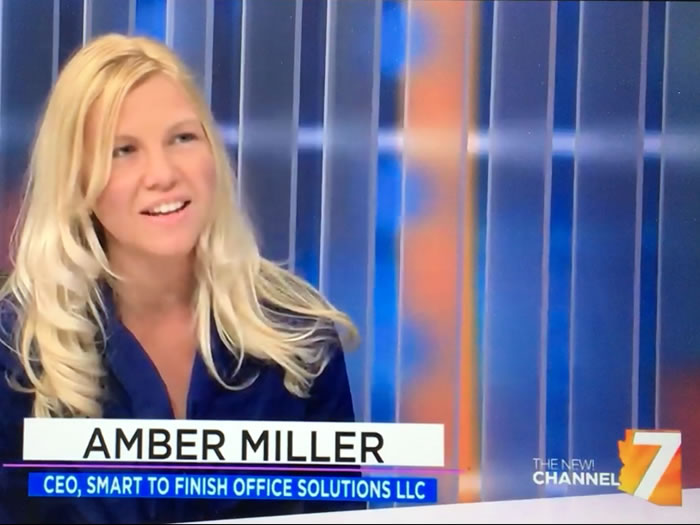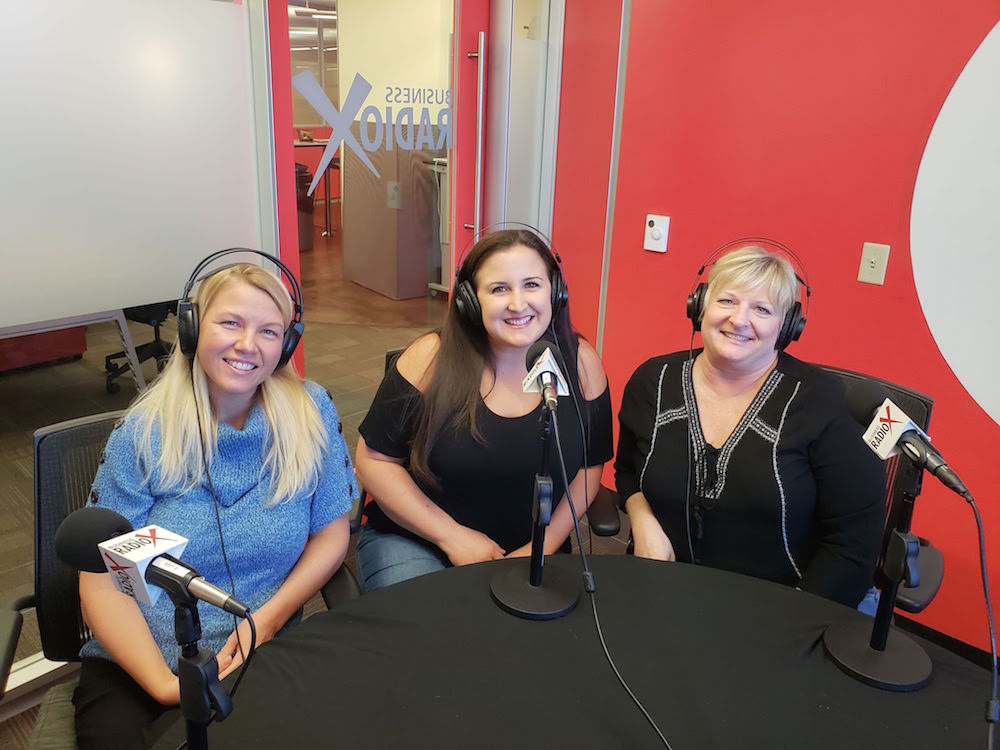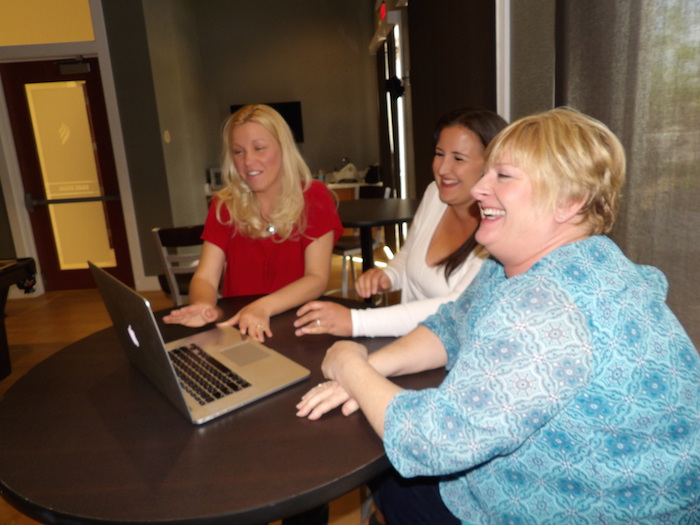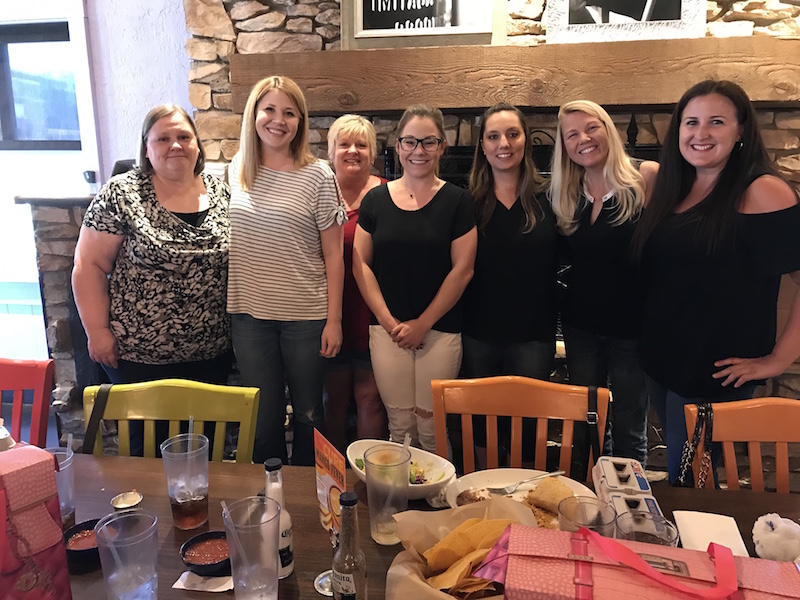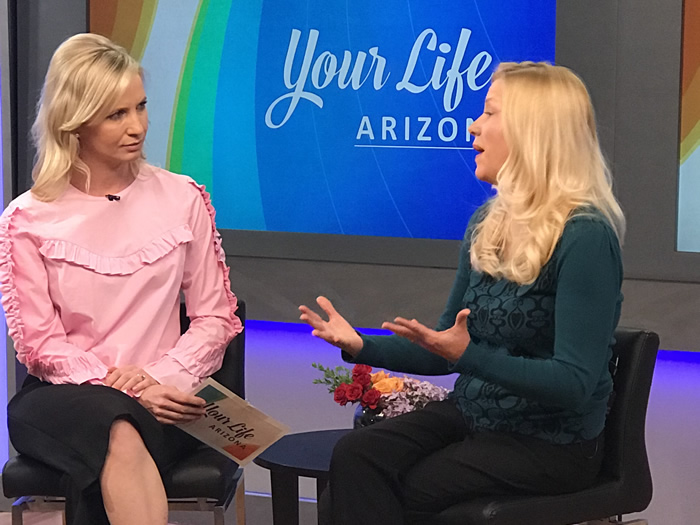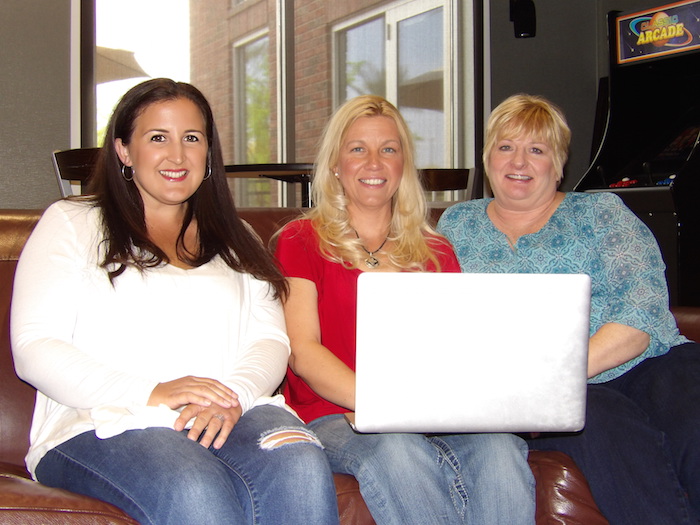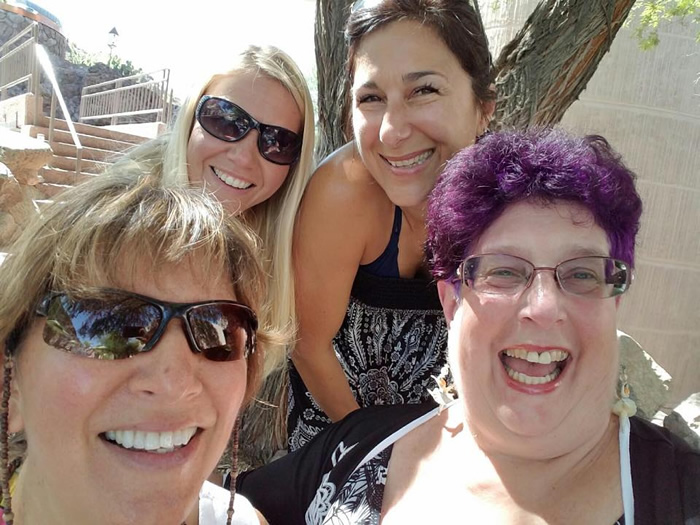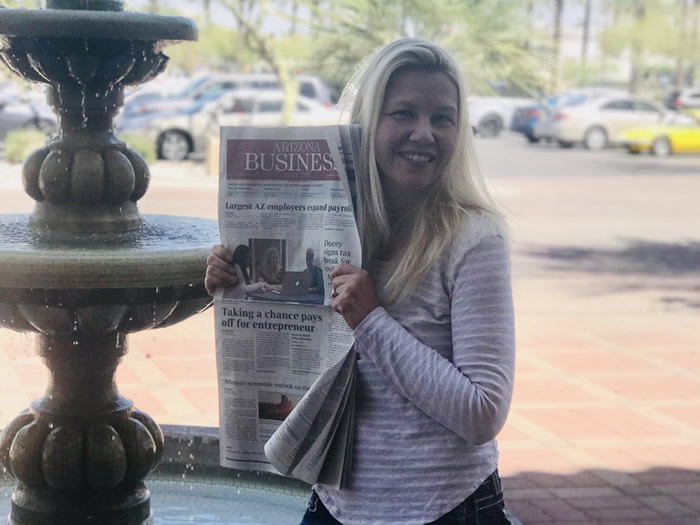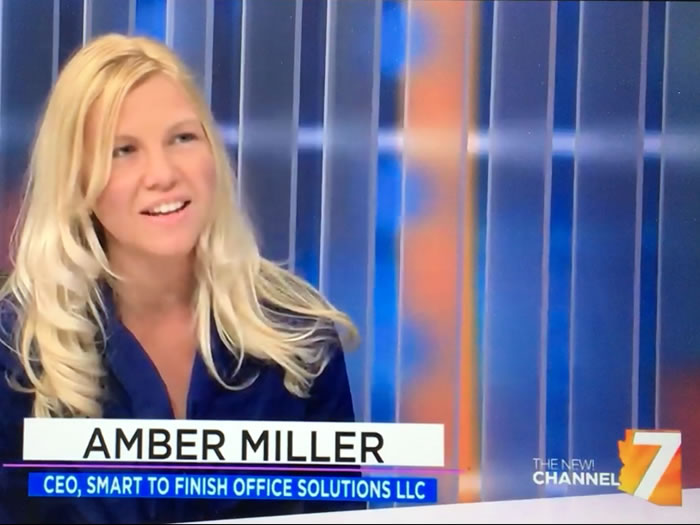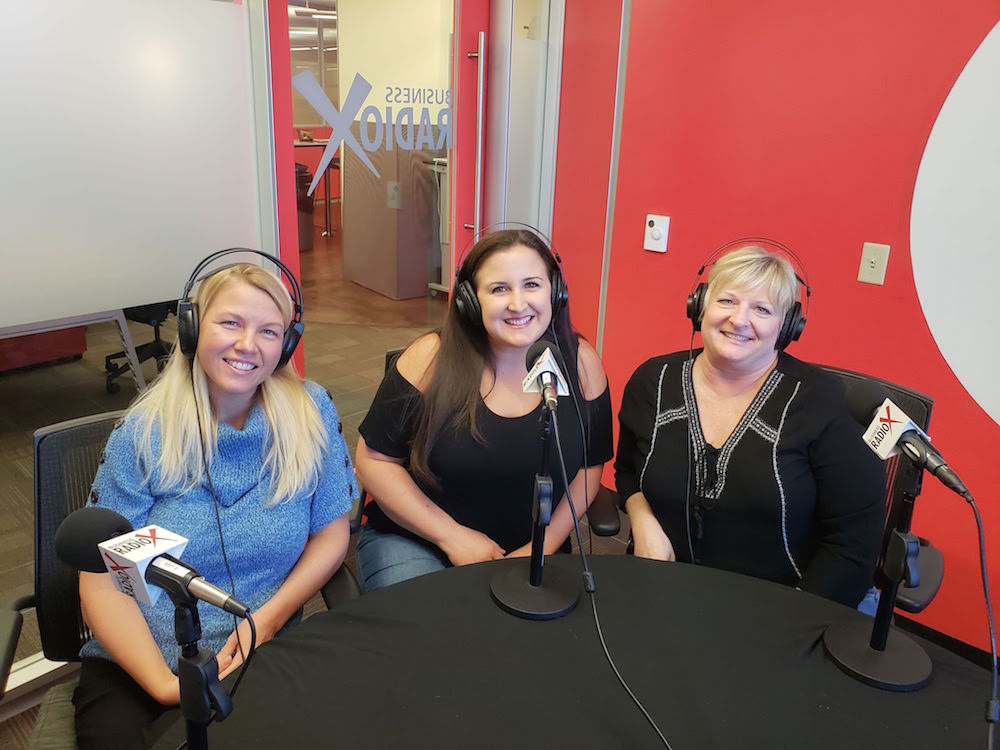 Meet the Management Staff at Smart to Finish …
Tina
Senior Web Developer | Technology Manager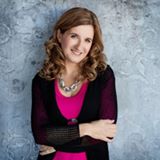 Tina brings 20 years experience in programming to Smart to Finish, including WordPress, Drupal, Joomla, HTML/CSS, as well as custom programming. She also is known for her creative graphic ability, which extends beyond web graphics into print and large format. She also prides herself in server administration. She is always up for a challenge and conquers new skills consistently. Tina lives on 20 acres of land near Paola, Kansas – 15 minutes from her hometown and her extended family.
Tina with her husband Don, are raising their 4 boys ranging from age 17 to 8. She loves to spend her spare time with her children – watching them grow in their various activities. You can learn 10 more things about Tina here.
Britney
Marketing and Client Support Specialist | Team and Client Manager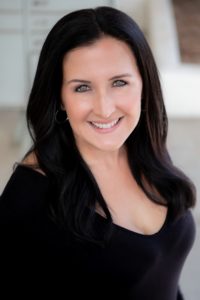 Britney is originally from Vista, CA. Over the past decade, she has been able to live in various locations around the country to include Everett, WA, San Antonio, TX, Virginia Beach, VA and San Diego, CA. After 12 years of being a military spouse she has finally settled down in Mesa, AZ with her husband, Joshua and two children, Emma and Wyatt.
She brings 14 years of experience as a meticulous (sometimes bordering obsessive compulsive) administrative assistant and data entry specialist. Britney brings just another layer of organization, attention to detail and customer service to an already loaded team of professionals.
In her spare time she enjoys spending time with her family, exploring her new home in the "Valley of the Sun" and working on her tan floating in the Colorado River. You can learn 10 more things about Britney here.
Meet the Virtual Full-Service Staff at Smart to Finish …
Lori
Support Specialist | Marketing and Client Support Specialist
Lori has over 20 years of experience in creating, managing, and executing marketing programs directly related to new account generation and lifecycle management for two of the U.S. largest financial companies.  In addition to her marketing background, Lori is Green Belt Certified in Six Sigma and brings extensive project management experience and has a proven track record developing national sales campaigns increasing customer participation and brand awareness.
Lori lives in Mesa, AZ with her wonderful husband of 27 years.  They have two beautiful "adult" children, who also live in Arizona.  (Oh, and we can't forget the 2 dogs (boxers) and 2 cats (siamese).
She enjoys camping, boating, and pretty much anything related to sports and the outdoors.  Lori also enjoys cooking and hosting parties with friends and family, mainly to encourage a little friendly competition of any type of card or board games!! You can learn 10 more things about Lori here.
Jaclyn
Project Support Specialist
During her career, Jaclyn has compiled over 10 years of project management experience in the power generation industry. Throughout this time she has proven to be adept in optimizing resources as well as defining project scope, goals, and deliverables, while always striving to exceed customer expectations.
Jaclyn currently resides in Florida where she's lived for over 25 years and basically considers herself a native. When she's not relaxing on the beach with her three beautiful children you can find her looking for her next project – because she can always find something that needs to be organized!
Alyssa
Marketing Support Specialist | Junior Web Designer
"Growing up STF", Alyssa, the oldest daughter of Chief Diva Amber, has been occasionally helping out Amber and a few STF clients as long as she can remember.
Alyssa has spent the last 3 years working as a nursing assistant while in marketing school. She brings her creative side that includes amazing admin support, client care and inbox management, as well as her ability to project management and keep projects and tasking moving forward.
When she isn't working, she is enjoying the outdoors in Arizona whether that's camping, kayaking, hiking or snowboarding!
Kate
Marketing Support Specialist | Client and Executive Admin Rockstar
People are Kate's passion! Having spent the last 10+ years in customer services and administrative roles, she brings a wide variety of experience from a range of industries. A self-proclaimed perfectionist, Kate will stop at nothing to make sure that her clients are happy.
A native New Yorker, Kate currently lives in Maryland with her boyfriend Jeff, and their two dogs, Axl and Bunk. She graduated from Dominican College of Blauvelt with a Bachelor of Arts degree in English. Currently, she is working through the Human Resource Development graduate program at Clemson University. In her spare time, you can find Kate riding horses and cooking.
Lisa
Administrative Support
Making people's days brighter and bringing a smile to their face is what Lisa loves to do!
Originally from a small town in FL, Lisa is now a newlywed who currently lives in Maryland with her husband Danny, and their Siberian Husky Milo. She currently holds a cosmetology license, and knows a thing or two about keeping up with the latest and greatest trends.
Bringing quality customer service and 10+ years experience in many different fields, She can do it all.
When Lisa isn't taking care of others you can find her wearing a pair of mickey ears, or spending time with her family. With family being the center of her core, she has gained the ability to apply patience and kindness to all aspects of life.
Megan G
Marketing Support Specialist | Client Care Rockstar
Meg lives in Chicago, Illinois with her husband, Lou, and two dogs, Dexter and Greta. Although she has lived in Chicago for the past 8 years, she is a Native New Englander at heart and grew up on a farm in the middle-of-nowhere, Connecticut.
She graduated from Northeastern Illinois University with a Bachelor's Degree in English. She brings 10+ years of experience in writing, editing, content creation, social media management, and more to the Smart to Finish team.
In her spare time, Meg enjoys walks on the lakefront path, playing at the dog beach with her two dogs, reading, DIY home projects (inspired by Joanna Gaines, of course), exploring the city, and trying new restaurants.
Lisa
Marketing Support Specialist
Lisa's entire working career has been in the arts – design and marketing – with specialties in design, social media, email, copywriting, content creation, strategic marketing plans and photography.
She's quiet, soft-spoken and a self-proclaimed "bit of a dork", not afraid to laugh at herself (which she does quite often).
Her family lives in Seguin, Texas, on a dead-end street named after her grandparents. She is a mother to two boys (Hunter and Gavin), a sister to two brothers, a daughter to two amazing parents, and a wife to Mike, her other half.
When she's not working, she enjoys making soap, hanging with the family, driving with the windows rolled down and gardening.
Keirstyn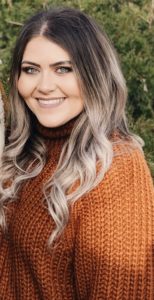 Marketing/Billing Support Specialist
Keirstyn brings over 4 years of administrative experience to the team! She loves connecting with people, organization, and taking on new tasks.
Originally from South Mississippi, she currently resides in Alabama and is pursuing a Bachelor's Degree in Business & Marketing from the University of North Alabama.
In her spare time, Keirstyn loves traveling, enjoying a good cup of coffee, spending time with friends and family, and treating herself to a relaxing spa day.
Lori
Infusionsoft Ninja and Funnel Diva
Lori brings over 12 years of experience in CRM automation marketing, event planning, and supporting entrepreneurs with everything needed to support their "30,000 foot overview".

If there is an integration needed… she can do it!
As a Certified Infusionsoft Consultant, she has taught hundreds of start-ups how to build and maintain their email campaigns.
Did someone mention ClickFunnels?  BAM, Lori's got you! Are you looking to start a webinar or lead magnet funnel?  She has you covered.
And by the way, all that and PROVEN Facebook paid ad campaigns with Google Analytics mastery to show you.
Now she is not ALL business, she is an angler! 
When she is not glued to the Mac, she has a fishing rod in her hand.  She swears that she was supposed to be born in the Florida Keys.
But what really keeps Lori grounded is a slobbering American Bulldog named Dozer… we all think he will be a pup for life!  
Additional Support Services Provided By …
Laura
Technical Support Specialist
Laura has nearly a decade of experience providing website support, project management, and email marketing for start-up companies and entrepreneurs. Laura has a passion for setting up processes that are efficient, creating websites that are user-friendly, and solving the problems that need to be solved (even better, anticipating those problems before they even arise!).
Laura lives in the beautiful mountains of Asheville, North Carolina with her husband, their dog, 2 cats and 4 chickens. Originally from Pennsylvania, Laura has a Master's degree in Sociology from Indiana University of Pennsylvania and a Bachelor's degree from East Stroudsburg University of Pennsylvania. After working for several years in the world of academia and research, Laura helped to develop the first multidisciplinary peer-reviewed surgical video journal. It was with this experience of bridging the gap between academia, healthcare, and technology that Laura further developed her strong project management skills and established many of the technical skills that she now uses regularly.
Following this, Laura continued (and still continues) developing her skills in front-end development and WordPress. Laura's varied and unique background lends a unique perspective when it comes to creating websites that are effective and user-friendly. When she is not focused on creating or updating websites for clients, Laura loves to listen to live music, cook, and spend time outside – gardening, hiking, camping, and exploring western North Carolina.  You can learn 10 more things about Laura here.
Bethany
Marketing and Infusionsoft Support Specialist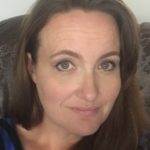 Bethany comes with over 20 years of experience in marketing, event planning, and supporting online business with everything from customer service to creating an overall marketing strategy.
She is a passionate digital marketer whose expertise in Lifecycle Marketing began with training at Infusionsoft Headquarters.
When her laptop closes, you'll probably find Bethany on an adventure with her amazing boyfriend, 2 active boys, and 2 dogs.
Skye
Marketing Support Specialist | Web Specialist | Social Media Specialist
Skye brings over 15 years of administrative and internet marketing experience to the team. She supports the  team with html and website management, ezine setup and maintenance, graphic and print design, 1shoppingcart support, Infusionsoft Support and WordPress support.
Skye lives in sunny Arizona and enjoys spending time with her husband and 2 children.  She loves to travel and enjoys anything that lets her be crafty and puts her creativity to work.
Robin
Graphics Design Specialist | Branding Diva
Robin brings over 10 years in graphics design. Her creative style is current with the latest trends and technology. She is not just a designer. Robin also has an extensive background in business communications. This foundation allows her to maintain a big picture goal for your project and effectively manage time and detailed project specs.
When Robin is not designing, she enjoys hanging out with her daughter and creating designs for her aromatherapy jewelry company.
Amber
Project Management
Amber brings 6+ years of experience with project management to the team to help clients get things done while minimizing the stress of actually getting things done. Amber has worked with several projects ranging from client relations to a higher level management style. With her foundation of task management and always striving to create a more efficient workflow, she helps support others in attaining that for themselves.
Amber resides in Northern Alabama with her daughter and 3 dogs.
She cares about her client's businesses, successes and lives as if they were her own. I know she is as committed to my business as I am and I can relax and let go.
It is rare that you can find someone who is as committed to your goals as you are – but that is Amber Miller. Her business experience, commitment to customer service, technological gifts and ability to focus on what is important are a rare combination.
Casey Truffo
Having worked with Amber and her team for about 8 years now, I can confidently say that I trust that whatever I need on the backend of my business will be done. Anything from launch email campaigns, creating website sales pages, autoresponders, graphics, editing radio show audios, managing FB group admin, wordpress website management, customer liaison, back up for webinars and probably so much more that I haven't covered. Amber is always a calm force when things are chaotic, and a great support when creating plans and taking care of business! I'm truly appreciative of all she and her team do.
Louise Crooks
When I came to Smart To Finish it was my second time speaking with them. I wish I had hired them in the first place. Instead I went with a solo virtual assistant who was charging just a bit lower. I lost tons of money and time with her. With Smart To Finish, my work is completed on time and the team reminds me if I forgot something. Wow. This team is exceptional in every way. I thank God everyday for their support in making my business a huge success. I've been online for a while and I can say that Smart to Finish is just what the doctor ordered!
Darlene Karpaski, MA