I can remember being in the 3rd grade and playing "secretary" in the empty conference room at my mom's office. I instantly fell in love with the concept of running the office and LOVED the office supplies. Who doesn't love office supplies!
Between playing office or teaching a pretend class, my love for helping others continued to grow. After graduation, I took a position at a local CPA firm and after only a few months, stepped into their Marketing and Network Administrator role. Marketing AND technology – wow, now that was FUN!
I started Smart To Finish in 2004 after taking a "leap of Faith" and leaving my cushy corporate job. I knew I was being called to a higher purpose – to run my own business and provide top-notch online support to busy Coaches and Internet Entrepreneurs. I haven't looked back since! My experience includes over 20 years of office management, executive assistance, network administration and marketing.
I have been a featured guest speaker on the Power of Delegating, the National Training Coordinator for Direct Pay (1ShoppingCart) and a Faculty Instructor for teaching Infusionsoft with Tina Forsyth and the OBM Training Academy.
Many ask, what sets Amber and her team apart from the rest? We can honestly say our honesty, loyalty and genuine interest in the success of your business! Just ask our clients!
You will find me soaking up the sun in Arizona with my Husband and 3 Kids. My weakness is any type of apple dessert and Starbucks Coffee. When not busy managing the delegation divas at Smart to Finish, I spend time hanging out with the family that includes a Mini Horse (Shooter), a Mini Donkey (Rocky), a Great Dane Dog (Brutus), a Doberman/Pitbull mix puppy (Daisy), Zora the Great Dane puppy and the Cat (Dorothy). Oh – and not to mention 10 Chickens who give plenty of fresh yummy eggs! You can learn 10 more things about Amber here!
Get to know us
MEET OUR TEAM
About the Management Staff at Smart to Finish …
Jennifer
Director of Divas | Infusionsoft Specialist | Business & Project Management
Jennifer lives in Chandler, AZ and has been there since 2004. Originally from SE South Dakota, and although loved the wide open spaces, she does not miss the weather.  She reconnected with and married her childhood sweetheart 18 years after losing touch and now are raising 6 kids together. Family is very important to her and she LOVES being a mom, but also has a passion for computers and helping people get organized.
Jennifer brings over 17 years of Team Management, Project management, Administrative Support, and Customer Service. She supports the team with Infusionsoft, 1SC, WordPress, and other systems in virtual business management. She strives on new challenges, learning new systems, meeting goals, and has been told Organization should be her middle name. You can learn 10 more things about Jennifer here.
Tina
Technology Manager | Web Senior Developer
Tina brings 14 years experience in programming to Smart to Finish, including WordPress, Drupal, Joomla, HTML/CSS, as well as custom programming. She also is known for her creative graphic ability, which extends beyond web graphics into print and large format. She also prides herself in server administration. She is always up for a challenge and conquers new skills consistently. Tina lives on 20 acres of land near Paola, Kansas – 15 minutes from her hometown and her extended family.
Tina with her husband Don, are raising their 4 boys ranging from age 17 to 8. She loves to spend her spare time with her children – watching them grow in their various activities. You can learn 10 more things about Tina here.
Megan
Marketing Support Specialist
Megan brings over 13 years of experience in marketing and executive support, with a diverse skill set specializing in copywriting, graphic design, and digital marketing.
Megan resides in the east valley of Arizona with her husband, Drew, and two beautiful daughters – Keile and Millie. In her spare time, she loves to spend quality time with her family, photography, travel, hike Arizona's many beautiful trails, or tackle an HGTV-inspired home project!
Additional Support Services Provided By …
Skye
Marketing Support Specialist | Web Specialist | Social Media Specialist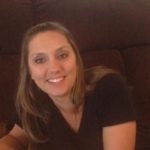 Skye brings over 15 years of administrative and internet marketing experience to the team. She supports the  team with html and website management, ezine setup and maintenance, graphic and print design, 1shoppingcart support, Infusionsoft Support and WordPress support.
Skye lives in sunny Arizona and enjoys spending time with her husband and 2 children.  She loves to travel and enjoys anything that lets her be crafty and puts her creativity to work.
Robin
Graphics Design Specialist | Branding Diva
Robin brings over 10 years in graphics design. Her creative style is current with the latest trends and technology. She is not just a designer. Robin also has an extensive background in business communications. This foundation allows her to maintain a big picture goal for your project and effectively manage time and detailed project specs.
When Robin is not designing, she enjoys hanging out with her daughter and creating designs for her aromatherapy jewelry company.
Tara 
Strategy, Coaching & Project Planning
Tara has worked online since 2002 as a business coach, OBM, and implementer. She loves helping clients surface their goals, organize their projects, and plan the details to make it happen. Her creative ideas help clients to enhance their current offerings, organize their systems and processes, and fine tune their workflows. Drawing on her corporate and online experiences, Tara helps entrepreneurs activate their inner wisdom to accomplish more of the right things — faster, easier, and with joy!
When she's not working, Tara enjoys exercise, reading, and hosting Michigan Entrepreneur, a weekly TV talk show which debuted in 2006.
She cares about her client's businesses, successes and lives as if they were her own. I know she is as committed to my business as I am and I can relax and let go.
It is rare that you can find someone who is as committed to your goals as you are – but that is Amber Miller. Her business experience, commitment to customer service, technological gifts and ability to focus on what is important are a rare combination.
Casey Truffo
Having worked with Amber and her team for about 8 years now, I can confidently say that I trust that whatever I need on the backend of my business will be done. Anything from launch email campaigns, creating website sales pages, autoresponders, graphics, editing radio show audios, managing FB group admin, wordpress website management, customer liaison, back up for webinars and probably so much more that I haven't covered. Amber is always a calm force when things are chaotic, and a great support when creating plans and taking care of business! I'm truly appreciative of all she and her team do.
Louise Crooks
When I came to Smart To Finish it was my second time speaking with them. I wish I had hired them in the first place. Instead I went with a solo virtual assistant who was charging just a bit lower. I lost tons of money and time with her. With Smart To Finish, my work is completed on time and the team reminds me if I forgot something. Wow. This team is exceptional in every way. I thank God everyday for their support in making my business a huge success. I've been online for a while and I can say that Smart to Finish is just what the doctor ordered!
Darlene Karpaski, MA